22nd May 2018 By Steve Best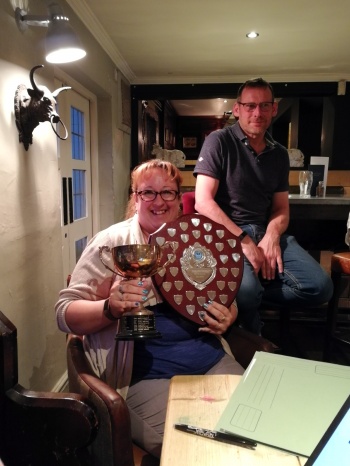 Louise was recently presented by Rachel Jenkinson with the Coventry League Chairmans Cup for her hard work and contribution towards the running of the league. It definitely would not run without both ladies at the helm so it's a lovely token of appreciation.
At our own club AGM, Louise also was voted for the Bob Hendrick shield for club member who has outstanding achievement, value or contribution. Double whammy of awards!
Well done Lou and keep up the good work :)