24th Mar 2016 By Steve Best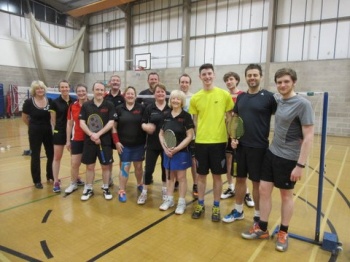 Joan Fuller has announced her retirement from badminton this season, being one of BCBC's longest serving members. She finished on a high, winning her final Leamington Mixed match with partner Anthony, who said it has been a pleasure to play with Joan this season.
Sad to see Joan go, but we wish Joan the best of luck in the future and thank her for her commitment and dedication to the club.
Hopefully we'll still see Joan at some more club nights and summer club until September.